Tamar Iveri delays a benefit concert to the Day of Human Rights
Publié le 13 Octobre 2014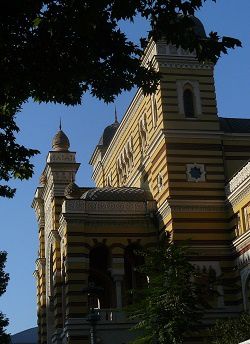 On the 9th October, georgian soprano Tamar Iveri has presented to the national library of georgian parliament the charity foundation « Saved Society ».
This foundation – she will be its president – will aim to protect all types of victims of violence.
It is born from offending words written by her husband against gay rights, after a LGBT march was attacked in Tbilisi by orthodox and christian fondamentalists.

These violences were condemned by the president Guiorgui Margvelachvili and the prime minister Bidzina Ivanishvili, whose policy is to align Georgia on Western Human Rights values, although the Orthodox Church influence is prevailing in this country that suffers intimidation of Russia.

Opera House Tbilisi
After meeting and apologizing to Identoba, the Lesbian-Gay-Bi-Trans organization based in Tbilisi, Tamar Iveri had planned a benefit concert on the 11th October, the National Coming-out Day.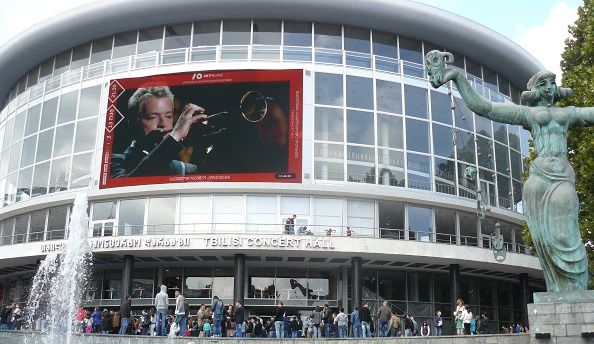 Tbilisi Concert Hall and the Muse (11th, October)
But, as she has just become the mother of twins, a daughter and a son, she has finally decided to postpone the concert on the 10th December, day of the Universal Declaration of Human Rights. And this concert will mark the beginning of her foundation's activities.

Irakli Vacharidze, the Identoba Leader, has expressed his happiness for Tamar Iveri with all his heart.
Presentation of the Foundation with subtitles in english
Other short presentation of the Foundation (in georgian)
http://dfwatch.net/georgian-opera-singe ... cert-23318
Voir également Tamar Iveri delays a benefit concert to the Day of Human Rights